The Democrat National Convention is finally upon us and by the end of its festivities, Barack Obama will shead his "presumptive" status and become "the official" Democratic Presidential Nominee. While it is typical for the media to take an acute interest in each party's convention, this year, as the world watches and waits for the historic moment when the Democrats announce their first ever Black presidential nominee, the DNC seems to be commanding an abundance of attention.
Coverage of the DNC will take place across a variety of mediums, including television, radio, newspapers, blogs and podcasts. As usual, the major cable news and political networks - CSPAN, CNN, MSNBC and Fox News - will have prime time coverage of the convention. Also, as usual, NPR will be broadcasting coverages over the classic radio airwaves.
This year there are a few new faces covering the convention as well. TV One and BET, two channels that cater to Black America, will be providing insight and coverage of the event. Both channels have been accused of being biased in their coverage. In a LA Times article entitled "
TV One and BET deny they're Obama cheerleaders
," Greg Braxton states:
Although Sen. Barack Obama's historic candidacy has prompted the two networks to devote unprecedented resources toward political coverage, it also means they must find a journalistic balance between honoring the achievement and reporting the news. That tension has been highlighted by both networks' decision to extensively cover the Democratic convention and practically ignore its Republican counterpart.



The question of "journalistic balance" seems a bit premature and the insinuation that equal coverage of the RNC is the only measure of fair reporting is asinine - especially since TV One is not a news network. In Braxton's article TV One responds to their critics by stating:
For TV One, which has never covered a political convention, the decision to be in Denver was simple. It wanted to showcase what it considers to be one of the most critical moments in African American history -- a major party's coronation of an African American candidate. Its coverage, which comes at the expense of much of its usual lifestyle and entertainment programming, will be exhaustive.
and

Obama isn't getting a "rubber stamp" from the network. One of the hosts for the "Afterparty" program will be the Rev. Marcia Dyson, a strong supporter of Sen. Hillary Rodham Clinton (D-N.Y.). Also, comedian Sheryl Underwood, a Republican, will be one of the panelists as well.


"We've gotten folks who can discuss these issues and what's happening from all sides of the coin," said Robert Branch, TV One's director of programming and production. "There will be balance from people who can speak with passion."


Additionally, Kevin Brown, BET's vice president of news and public affairs, adds:

"I really take offense to the charge that black journalists can't be objective. There is the celebratory nature of the moment, that's true," said Brown. "But we're going to call the candidates on their agendas. We can't give either of them a free pass. We do have to keep in mind our demographic, which is the 18- to 34-year-old viewer, and be responsive to that. But that will not taint the integrity of the journalism that goes into it."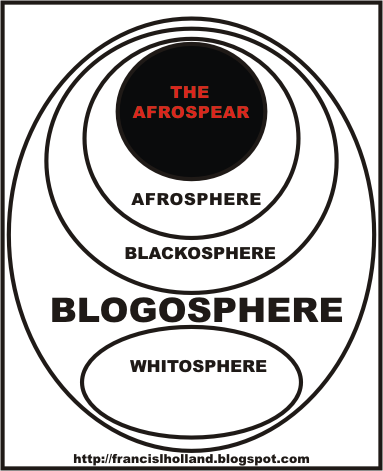 Outside of BET and TV One, there is a new generation of journalist that will also be covering the DNC.
I
n a precedent setting move, members of the afro-spear (black blogger think tank) and the lar
ger afrosphere (Black blogosphere) were also invited to cover the event.
Black Blog Watch, CultureKitchen, Dallas South blog, Jack and Jill Politics, Oliver Willis, Pam's House Blend, Racewire, and What About Our Daughters? (see links in "Curing the idle mind" on the Social Angst sidebar) have all been credentialed and given access to the DNC floor.

Video Commentary
It seems it takes a comedian to understand how TV One could make their decision. Kudos to Jay Leno for being smarter than a news reporter. Special thanks to DigitalGuide08 on Youtube for the footage.





Sources and more information:
"TV One and Bet Deny they're Obama cheereaders" - Greg Braxton
"Plenty of media coverage to make your head spin" - Joanne Ostrow
"African American Political Pundit Credentialed and will Blog LIVE at the Democratic National Convention" - African American (Black) Opinion Blog via Black Blog Watch